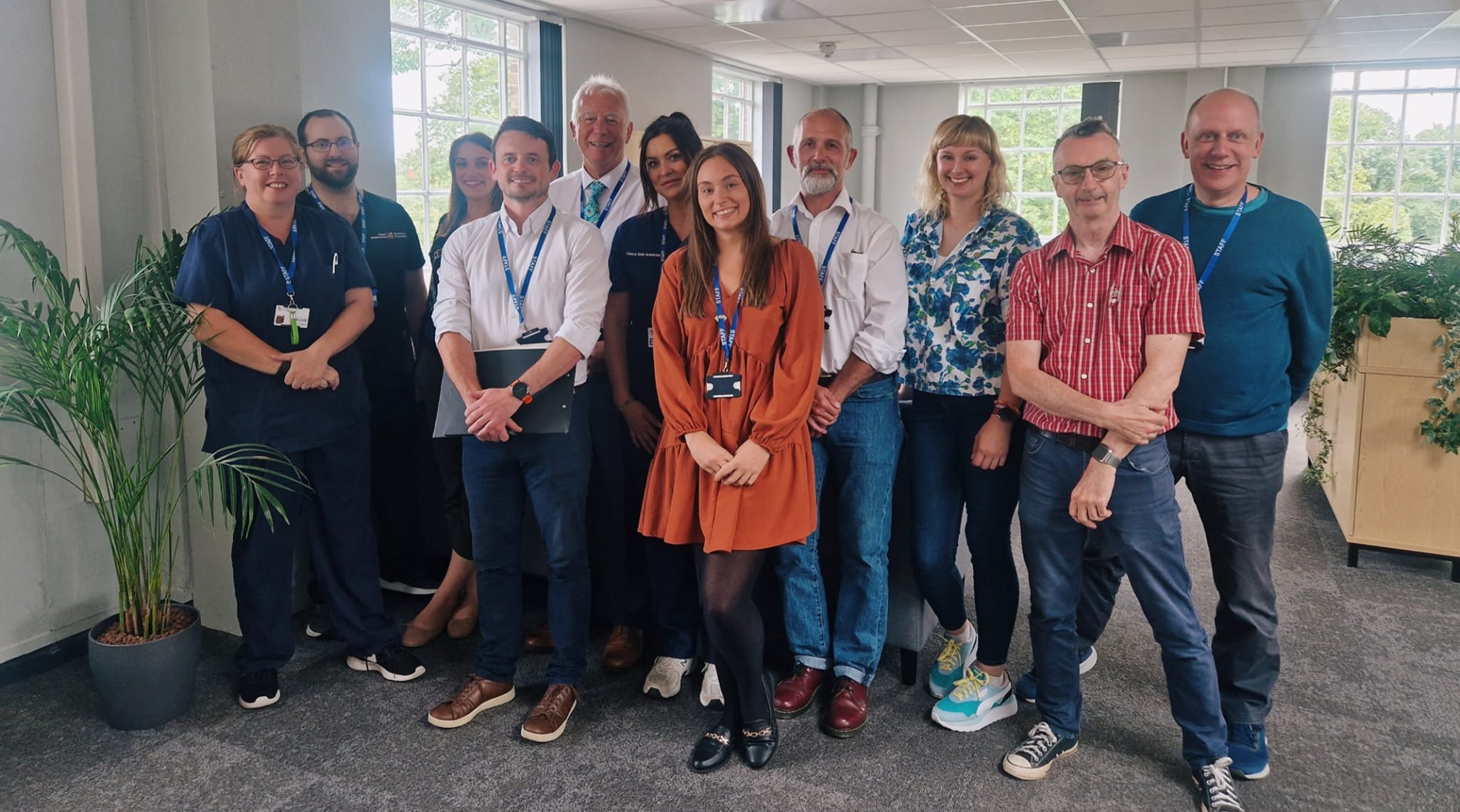 A Sneak Peek into Meducate Academy's Busy Summer Break
Summer is often a season of relaxation and leisure, but for Meducate Academy, the months of July and August are far from quiet. While the classrooms may be emptier, our commitment to excellence in medical education continues. As we take a brief hiatus from our regular teaching schedule, we find ourselves immersed in a whirlwind of collaborations and preparations that promise exciting developments for the upcoming academic term.
Teaching and Preparations in Progress
While the halls of Meducate Academy might echo with fewer footsteps during these months, they are far from silent. Our dedicated team is hard at work, ensuring that we are well-prepared for the academic year ahead. A few select sessions are still being conducted, particularly focusing on teaching Physician Associates and getting ready for the challenges that the new term will bring.
Recently, we wrapped up an intensive series of teaching sessions for the Physician Associate program at Chester University. To put our students' skills to the test, we organized two days of Mock OSCEs. The results of these exams were encouraging, though we must maintain confidentiality regarding the specific outcomes. What we can reveal is the dedication of our team and the remarkable efforts put forth by our Associate Clinical Educators who truly shone during these two crucial days.
Forging New Alliances and Celebrating Success Stories
The quieter moments of summer provide us with the perfect opportunity to extend our reach and create new partnerships. This year has seen the birth of some truly remarkable collaborations that are set to take Meducate Academy to new heights. While confidentiality prevents us from naming all our partners, we're thrilled to share a glimpse of the exciting ventures that lie ahead.
One of our most noteworthy partnerships is with Cliniskills, a group of healthcare professionals and experts in healthcare higher education. Drawing from their firsthand experiences in patient care, Cliniskills understands the challenges of upskilling while managing the demands of a clinical profession. They are dedicated to transforming healthcare through targeted development that adapts to evolving service needs in both the public and private sectors. As a part of their mission, they offer comprehensive, national-scale training that delivers lasting impact.
We're honoured that Cliniskills has placed its trust in us to assist in delivering some of this training as Associate Clinical Educators and Medical Roleplayers. Our collaboration will kick off with courses starting in September in Birmingham, followed by sessions in Slough, Bristol, and Manchester. This news is incredibly exciting for us, and it stands as a testament to the hard work and dedication of our team of ACEs.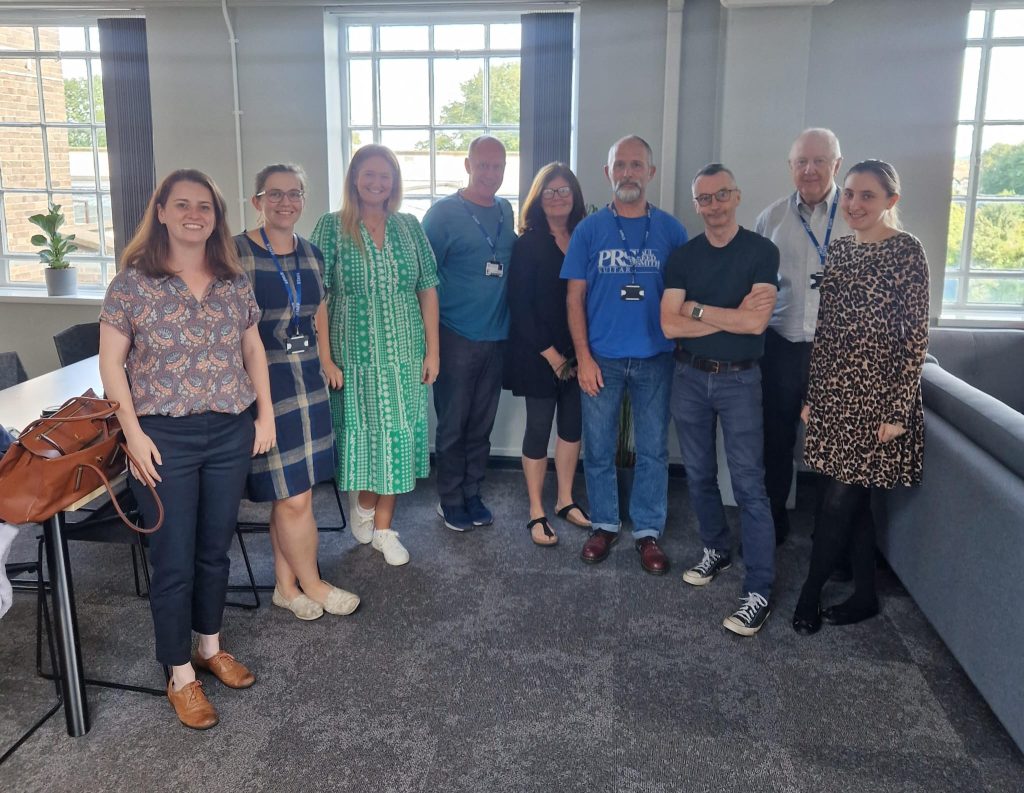 A Spotlight on Consultation and Clinical Skills Workshops
And, as if that weren't enough excitement, we've also been invited to contribute our expertise to The Pharmacy Show. This is a wonderful opportunity for us to showcase our proficiency in consultation and clinical skills through interactive workshops. The chance to engage with a diverse audience of healthcare professionals is a testament to the reputation we've built and the knowledge we've amassed over the years.
Exciting Workshops at The Pharmacy Show: Empowering Pharmacists

At The Pharmacy Show, we're excited to present three immersive workshops, each lasting 45 to 60 minutes, on both event days. Our main focus is on addressing challenges that Pharmacists commonly encounter when dealing with demanding patients. The workshop sessions are structured as follows:
Introduction to Meducate Academy and Speakers: Get introduced to the purpose of Meducate Academy and a brief overview of the speakers.
Unveiling the Art of Communication: Explore the fundamental aspects of effective communication in healthcare settings.
Establishing and Nurturing Rapport in Difficult Conversations: Dive into the skill of building and maintaining rapport during challenging discussions.
Mastering Active Listening Techniques: Acquire valuable techniques for active listening, and enhancing patient interactions.
Deciphering the Anatomy of a Poor Consultation (Scenario): Engage in a scenario-based analysis of elements contributing to an unfavourable consultation
Insights from Associate Clinical Educators and Participants: Benefit from insights shared by Associate Clinical Educators and fellow attendees.
Showcasing a Model Consultation: Witness a demonstration of a successful consultation that embodies best practices.
Interactive Question and Answer Session: Engage interactively to seek clarifications and interact with our experts.
Meducate Academy's workshops at The Pharmacy Show promise to empower Pharmacists with actionable skills and insights, enabling them to adeptly navigate challenging patient interactions. This exceptional opportunity equips you to enhance your communication prowess and enrich patient care. Join us in our endeavour to transform healthcare interactions for the better.
Final Thoughts
As the summer sun warms the days, Meducate Academy remains steadfast in its commitment to excellence. The seemingly quiet months of July and August are, in reality, a hive of activity as we collaborate with exceptional partners, prepare for the new academic term, and celebrate the successes that continue to fuel our passion for medical education. The journey ahead is filled with promise, and we can't wait to share all that we've learned and accomplished with our students, partners, and the entire medical community. Stay tuned for more updates as we embark on this exciting chapter of growth and discovery!
If you're a Pharmacy Clinical Lead and wish to discuss working with Meducate Academy Ltd., we would love to give you a demonstration and a workshop at your institution.

Please contact: bobspour@meducateacademy.com or on 07870 611850