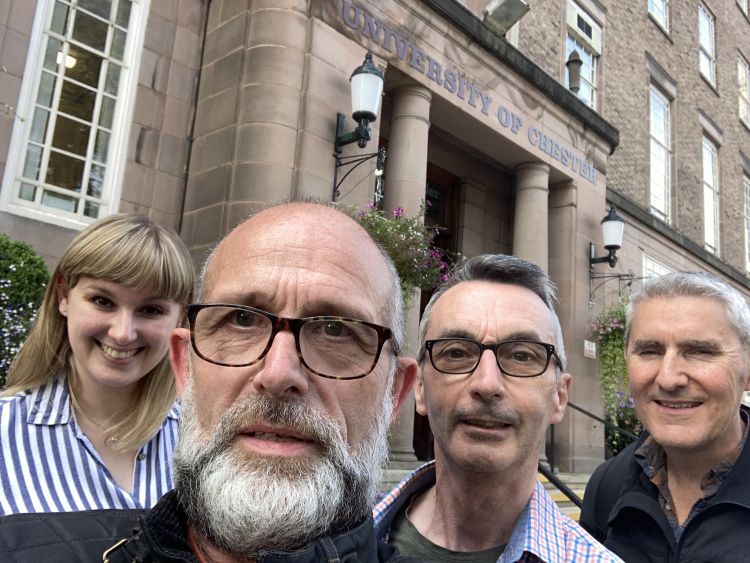 Working on the Physician Associate Programmes as an Associate Clinical Educator is always a pleasure. It's an even better experience when you give a new ACE an opportunity to spread their wings and fly solo for a day. They are the lifeblood of the organisation, after all.
This week we gave one of our new ACEs the opportunity to work with us at the University of Chester on the PA programme. We also gave a potential ACE the opportunity to shadow another experienced ACE before being let loose on the students.
We were tasked with assisting in the teaching of Musculoskeletal Examinations: Hands, Feet, Shoulders, Knee and Hip, with the help of clinical Lecturers Jack and Alice, who had prepared the students with an earlier lecture.
I particularly enjoy the MSK sessions and as I have some significant pathologies myself. This gave the students the opportunity to work with someone with real musculoskeletal problems, and also able to give feedback to the students on their examination technique.
Teaching in the skills suite next door was Greg Hobbs, a trusted and highly experienced Associate Clinical Educators. He was being shadowed by Vikki one of our newly trained ACEs.
I was in the main skills suite with Howard, one of our new ACEs, who was now being given an opportunity to show me and the clinicians what he could do. He never let me down and his understanding of motivational interviewing techniques also allowed him to help the PA students sharpen their communication skills.
All of our Associate Clinical Educators are highly experienced communicators before they embark upon our ACE training programme. This is one of the main criteria for the role.
Clinical skills are important, but so are communication skills, and we pride ourselves on being able to give structured feedback to students about both elements of their interaction with an "expert patient".
We always give the groups a small demonstration of the examination being taught, then we let the students get hands on with the ACEs as soon as possible, making sure everyone engages with the lesson for the day.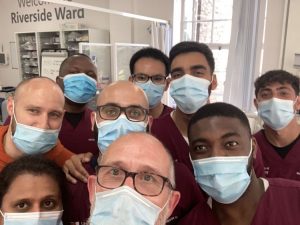 Keeping the students engaged is another skill we are very good at. All of our ACEs have performance based training backgrounds and are trained actors, and know how to keep an audience focussed on the performance. This is an important but often missed aspect of clinical teaching and is not something that is taught to clinical educators normally.
We believe that it is important for the students to have a light hearted approach to the training. Learning should be enjoyable and not be a chore.
Next week is revision week at Chester University, so three of our experienced ACEs are up there again to help the students prepare for their Mock OSCEs, another aspect of the important role we play.
If you have enjoyed this post and want to learn more about how we can add hi-fidelity simulation with structured feedback to your students and institution, why not come online on the 4th September 2021 at 12 noon and listen to 6 clinical leads talk about their experience of working with ACEs and Meducate Academy. It's free and you even receive a free hardback, soft touch notebook in the post!