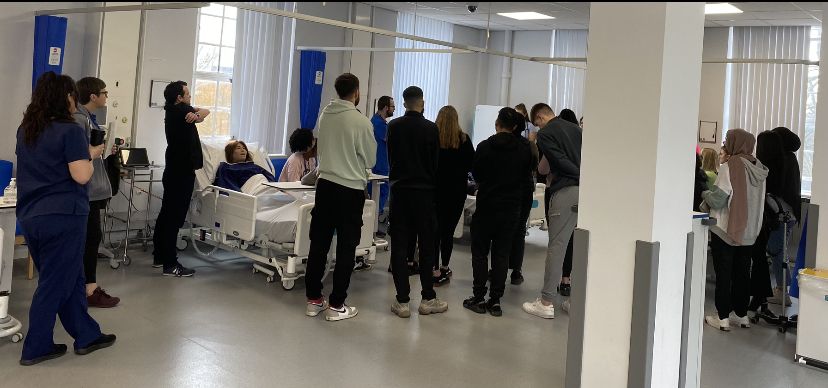 The Independent Prescribing Course is an essential component of healthcare education, equipping professionals with the skills and knowledge required to prescribe medication safely and effectively. The course covers clinical skills, legal and ethical considerations, and patient care, enhancing the quality of healthcare services provided to patients. This article highlights the significant role of the Independent Prescribing Course in empowering healthcare professionals to take on greater responsibilities in their practice. By preparing professionals to prescribe with confidence, the course contributes to modern healthcare education and practice.
Working as an ACE offers numerous opportunities to collaborate with a diverse group of healthcare professionals, which is one of the most rewarding aspects of this profession, in addition to witnessing students' success in their exams and progression into becoming skilled clinicians. Although our primary focus has been on Physician Associates, we have recently been granted the privilege of working with Pharmacists and prospective international students who seek admission to the University of Chester's new MbChb Course.
Our founder, Bob, has been serving as a visiting lecturer at the University of Chester for the past two years and has been entrusted with the responsibility of assisting in the recruitment process of new international medical students. Bob's duties involve working alongside a medical role-player to evaluate candidates' ability to communicate effectively with patients who have underlying medical issues. The situation presented to the candidates was not a medical diagnosis but rather a scenario that required them to showcase their problem-solving and rapport-building skills. This task can be challenging even for native English speakers, let alone for those with English as a second language. The interviews were conducted online, which posed a different set of challenges. We are pleased to note that our contribution has been highly appreciated, and the interviews are scheduled to continue for the next two months.
We have also been provided with an opportunity to collaborate with the University of Wolverhampton's Pharmacy Program, wherein we have supplied ACEs to their current curriculum. Working alongside Pharmacists has been a different kind of challenge as they are expected to have a fundamental understanding of some clinical skills in addition to their ability to prescribe the appropriate medication to patients. Our collaboration with the Clinical Lead, Teresa Dowsing, of the current PA Program and the teaching staff of the Wolverhampton Pharmacy Course has been instrumental in achieving success in this initiative.
We have also been asked to help students prepare for the Independent Prescribing Course, which is another exciting development for us.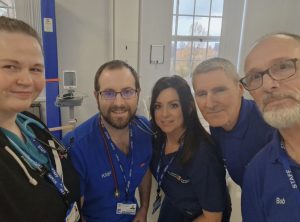 The Independent Prescribing Course is a medical education program designed to equip healthcare professionals with the necessary skills and knowledge to prescribe medication independently. This course is typically intended for healthcare professionals such as pharmacists, nurses, physiotherapists and optometrists who are required to prescribe medication as part of their professional responsibilities.
The Independent Prescribing Course aims to enhance the healthcare professional's ability to prescribe safely, effectively, and appropriately within their clinical competence. This includes the ability to identify clinical signs and symptoms, diagnose medical conditions, and determine the most appropriate course of treatment.
The course also covers aspects related to the legal and ethical aspects of prescribing medication, such as informed consent, record-keeping, and confidentiality. Upon completing the course, healthcare professionals are eligible to register with the appropriate regulatory body, such as the General Pharmaceutical Council or Nursing and Midwifery Council, as independent prescribers.
The Independent Prescribing Course plays a crucial role in medical education by equipping healthcare professionals with the skills and knowledge to prescribe medication safely and effectively. This enhances the quality of care provided to patients and enables healthcare professionals to take on greater responsibilities in their practice, contributing to the delivery of high-quality healthcare services.
Despite these recent developments, we also continue to remain committed to working with Physician Associate students at both Chester and Wolverhampton on an ongoing basis.
If you are a Medical Roleplayer and would like to take your skill set to the next level sign up for our training courses in 2023. Our next one is on March 25th and it's free! Give Bob a call on 07870 611850 if you would like more details or want to ask anything about our courses.