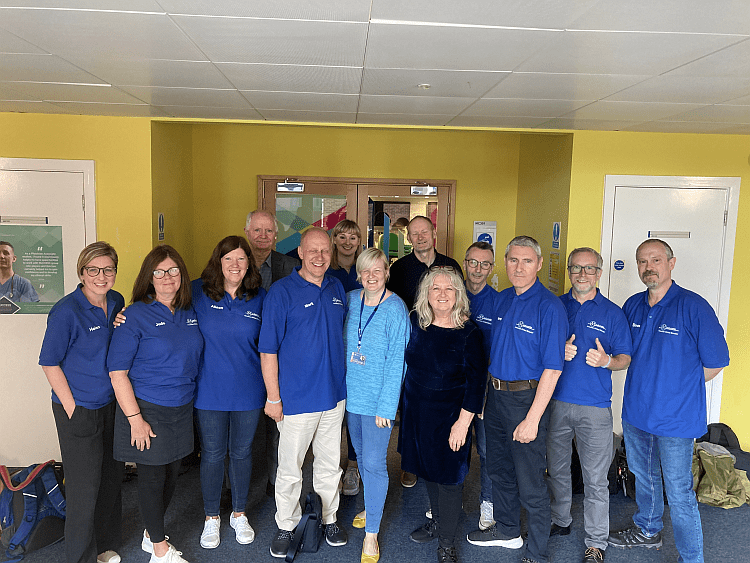 Those that follow us on social media will also know that we were interviewed by James Catton of The Physician Associate Podcast. We had a great time answering his many questions, and it also gave us the opportunity to let a wider audience hear just what an ACE is and does. There are many misconceptions about our role and it's important that we are not seen as just a body to practice on, but a highly trained expert patient, able to give accurate feedback to students whilst performing a physical systems examination. We chatted at length about the origins of the role, where we are today with the role, and what the future has in store. The future, of course, will see us producing a robust assessment process for the role of Associate Clinical Educator. This is something Bob has had a personal interest in for years. More of this later on in this post!
Exciting times continue for Meducate Academy with the development of some innovative and fresh approaches to medical simulation, including a top secret Meducate partnership in the pipeline. Sadly, we cannot talk about this until the research phase is complete. However, we can say it has something to do with our high level of skill in delivering MSK teaching modules.
Bob and the team have continued to build relationships with Chester University Medical School, which includes working as a visiting lecturer interviewing potential candidates for the medical degree that starts there in September of this year. This started a couple of months ago when Bob was invited to observe the process and then being asked to act as facilitator at the communications station, working with one of the medical role players.
One other development with The University of Chester was working as an ACE teaching alongside James Ennis and Dr Gareth Nye (Lead BmedSci course Chester), with medical scientists on history taking in the morning. The afternoon saw them demonstrating the physical skills required when performing a cardio-vascular examination, with the students taking an active part. It became apparent to the students how important taking a history was to finding a diagnosis. The students, who had no experience of this methodology found it fascinating and were highly engaged throughout the day.
The students also had the opportunity to get 'hands on' with Bob and learn more about taking a blood pressure, palpating pulses and running through a basic cardio exam. A few asked about taking this further as post graduates and possibly joining the Physician Associate programme at Chester. It sort of turned into a recruiting drive! Later on in the month, we ran the same course at Chester University Shrewsbury Campus. Again, the students showed a real flare for hands on medicine rather simply working in the laboratory.
Meducate Academy also specialises in GTA and MTA teaching (Gynaecological Training Associate and Male Teaching Associate). For the uninitiated, these are ACEs who are trained in intimate exams such as gynaecological, breast, testicular and prostate examinations. The ACEs who teach in this field are highly specialised and work alongside experienced clinicians. Student feedback is always excellent once they get over the initial embarrassment and nervousness around this subject. It's a valuable session for students and is the next step up from working with mannequins.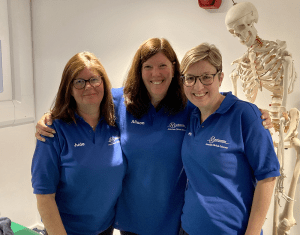 The keen eyed amongst you may also notice that we now have a uniform (of sorts). The new dress code includes a polo shirt with embroidered company logo and name tag. This helps the students identify the ACE they are working with so they can provide feedback and also gives a clear impression that they are working with a team of professionals.
Meducate Academy have also started training volunteers at the Royal Orthopedic Hospital in Birmingham, who give up their time to help 4th and 3rd year medical students from the University of Birmingham and Aston learn the correct approach to MSK examinations. This was a great opportunity to show our skills and knowledge to the clinicians assisting us.
As mentioned previously, we have been involved in creating a robust system of assessment for our ACEs. On Saturday 28th May 2022 we brought together eleven of our team and with the help of Professor Jim Parle, ran a pilot of the assessment process. This gave us an opportunity to test run the marking scheme that Jim and Bob had previously created. The ACEs were expected to demonstrate a high degree of skill in teaching and demonstrating their knowledge of the various body systems. This could never have happened if it wasn't for the help of Clinical Lead Teresa Dowsing and the use of the University of Wolverhampton's clinical skills suite. We ran the assessment very much like an OSCE with the ACEs core skills being put under scrutiny and the marking being overseen by Professor Parle. Many lessons were learned during the session and we are currently reviewing feedback from the ACEs.
ACE Accreditation is something Bob has been passionate about for almost ten years and he has been working tirelessly behind the scenes to get organised.
"Having Jim Parle on board is vital, as he has years of experience assessing both medical students and Physician Associates. He spent some years as the National Examiner for the PA course and, of course, was one of the creators of the PA programme in the UK."
Next month will see Meducate Academy taking their show on the road.  We will be doing workshops for The University of Newcastle on 15th July 2022. We will also be running a workshop at The Education Centre, West Suffolk Hospital, Hardwick Lane, Bury St Edmunds with ARU and UEA in attendance on 26th July 2022. These workshops are open to all PA students who attend the universities mentioned.
Keep your eyes open for the next post which will be looking at:
How students can use effective questioning techniques to elicit information from difficult patients,
Why students fail to ask the questions they should to help with a diagnosis.
How to get patients to answer your questions even if they are resistant.
 7 techniques for creating questions that get to the core of the problem.
If you want to hear more about the type of work that Meducate Academy is involved in please listen to our interview on the Physician Associate Podcast.