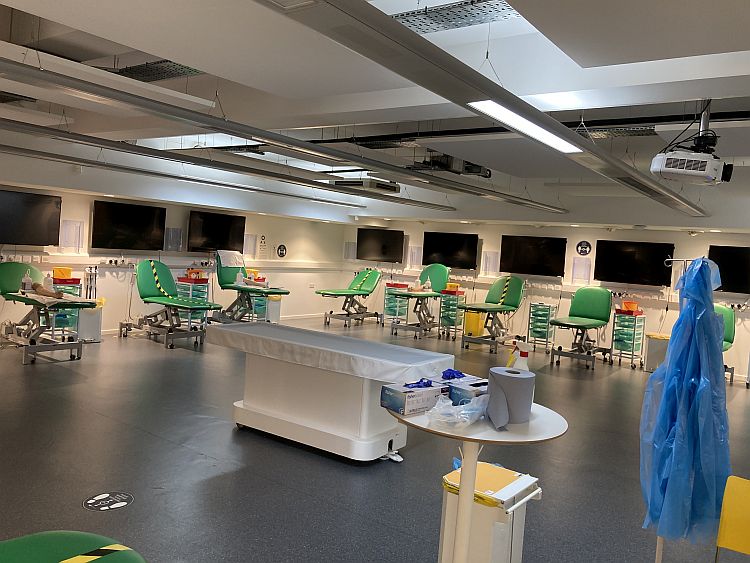 Meducate Academy is moving, in many senses of the word…
Almost three years in the business and despite the impact that Covid-19 has created, Meducate Academy seem to be leading the way in the education of health-care professionals by Lay Clinical Educators and Simulated Patients.
The past week has seen us providing our services to one of our partners, The University of Wolverhampton. Under the direction of Pete Gorman Clinical Lead we supplied Associate Clinical Educators on their Physician Associate Programme. Working with three experienced ACEs we covered scenarios including the management of Mental Health issues, dealing with an anxious patient presenting with STEMI and a session on how to examine a patient with thyroid problems
These scenarios were designed to challenge the students both in their ability to take a focused history and a perform a focused cardiovascular and thyroid examination, including testing them on their ability to read an ECG correctly.
We ran the sessions as a mock OSCE over ten minutes, but unlike an OSCE we were able to give feedback to the students for twenty minutes each. The days were long but productive and very rewarding, plus the feedback given by the students was also excellent.
The students had worked with us previously, so they were not surprised by the level of challenge and the way we approach the delivery of Clinical Examinations. They were all PA students in their second year, so the pressure was put on them to perform at the highest level. Most of them didn't let us down, and they thanked us for the work we had done last year.
Unlike volunteers and real patients, an ACE working alongside an experienced clinician can make a significant difference to the development of a PA student.
It is sessions like this that allow the students to make their mistakes in a safe and supportive environment. The ACE always gives feedback in a structured way, including information on the students ability to build rapport with the patient.
We will be following these sessions up next week with Mock OSCEs under actual exam conditions using seven of our most experienced ACEs. It should be an enjoyable week!
Next month we will also work with The University of Chester on their PA programme, but this time we will work online using Microsoft Teams. This is a different type of teaching and requires good camera skills. More of that in another post.
Working online presents us all with a variety of communication challenges. Lousy cameras, dodgy Wi-Fi and misunderstandings about how to use the system. The Internet can seem to have a life of its own at times. We have contingency plans for events like this.
We have even run online sessions to help students and our ACEs use the technology more effectively. Most of the online work we do focuses more on History Taking as it's virtually impossible to do physical exams online.
Working online presents its challenges, but we have been working online since the start of the first lockdown back in March earlier this year. We more or less have it sorted!
Embracing the new technology meant we had to invest in state-of-the-art cameras, lighting and sound equipment to ensure that our customers get the very best experience.
It also means we can film training material and create Podcasts for use by our clients for future use when the Covid-19 pandemic is all over.
Those of you with a keen eye will see that our address has also changed.
We have now moved our offices from Shenstone in Staffordshire to a Birmingham city center location, situated at Grosvenor House in the Jewellery Quarter in St Paul's Square. Having a central location makes it easier to train upcoming ACEs and meet potential clients. We are near to Central Station and on the major route into Birmingham from the M6.
All this and more to come. Including a proposed webinar where we invite senior Clinicians and Associate Clinical Educators together with students to talk about how to approach OSCEs. We are also currently filming and building a library of systems exams so students can have access to the latest examination methods being used in the OSCEs.
Thanks to everyone who has helped us make this journey.